Unlike any other software engineering course, ISE values creativity as one of the core values we are looking for in a student.
For this reason ISE have added a portfolio submission worth a maximum of 300 points, which is added to your Leaving Certificate (or equivalent) results (worth a maximum of 625 points) to give a total score out of 925.
The Immersive Software Engineering (ISE) portfolio allows you to demonstrate your creativity, passion and potential. Your submission allows us to better assess your suitability for the ISE course.
In addition, some applicants may be called for an interview to discuss the portfolio submission.
For your portfolio, please create one document for each of the 2 portfolio questions. These documents should be in PDF format. Each document may contain screenshots or other images where relevant. It may also contain links to supporting content. The word limits are: 1000 words for question 1, and 500 words for question 2. These limits are strict.
We will send you a link that you can use to upload your documents after you have applied (see the end of the document for further information).
The two questions for your portfolio are:
1. Tell us about the most creative, interesting, or enjoyable way in which you have used technology (200 points)
Word limit: 1000 words
Using technology doesn't have to mean writing a computer program – it could be any situation in which you've used any technology to do something interesting.

Questions to answer
We want to know what you did, but we're also very interested in how you did it. Below are some questions that you can use as inspiration for your writing.
Some of the questions will be more relevant to your project than others – feel free to choose a few that are most relevant to your project and to not answer the rest.
The overall word limit is 1000 words.
Overview
What did you do? Please include screenshots, photos, and links to repositories, website urls, or any other illustration of the project (if relevant)
Impact
Why did you do it? Were you solving a problem, or did you just want to learn something new for fun?
What was the impact of your project? Did anyone use it? How did it help them?
What aspect of your project are you most proud of?
Challenges
Did you get feedback from people who used your work? How did you change your plans based on this?
What's the biggest challenge that you encountered? Why did it happen?
Things you learned
What did you learn during your project?
What would you do differently next time?
Notes
It's OK to choose a project that you worked on in a small team, but please be clear about which parts you worked on personally.
If you have an idea but aren't sure if it's appropriate then it probably is. If you like then you can email us to check. Feel free to email us a brief description of an idea (email: [email protected]) and we'll let you know if we think it is appropriate.
You cannot re-use Leaving Cert, 3rd level or other curricular projects in the portfolio.

Provide evidence –> links to screenshots, design artefacts, commented code, git commits, etc.

2. An achievement I am proud of (100 points)
Word limit: 500 words
Tell us about an achievement that you're particularly proud of (please choose something different from question 1).
Questions to answer
In your answer, please tell us:
What did you do?
Why are you proud of this achievement?
What was hardest about it?
What did you learn from it?
Notes
Where possible please choose something that required independent work or motivation.

Provide supporting evidence of achievements (eg certs, photos, newspaper articles etc.)
You will receive an email with a link once you have selected LM173 Immersive Software Engineering on the CAO.

International students who apply directly to UL for the LM173 BSc will likewise receive an email with a link. Use this link to upload your submission as a .pdf file for each question.
If your CAO application is submitted by the 1st February 2022 – applicants will be emailed early/mid-March with details of the portfolio submission process
If your CAO application is submitted after the 1st February 2022 and up to the 1st May 2022 – applicants will be emailed early/mid-May with details as above
If the CAO Change of Mind option is exercised up to 1st July 2022, in which an applicant selects LM173 who had not previously done so – applicants will be emailed early/mid-July with details as above.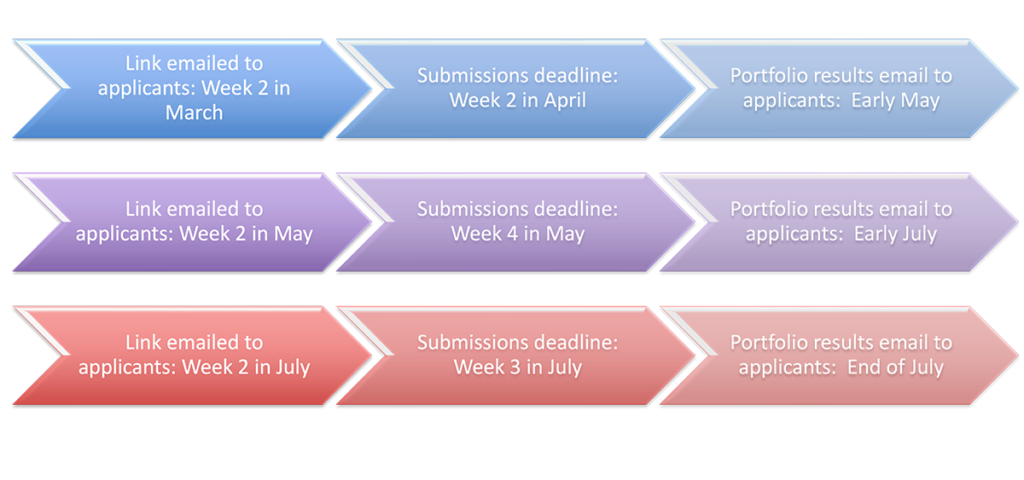 You will be required to sign an honour pledge when submitting the portfolio. It states that you hereby declare that the work described in the submission is your own. Any sources used in researching, developing, and evaluating the concept(s) described in the portfolio are fully acknowledged. Your work can be part of a larger team-based project, but the submission must clearly identify and focus on your contribution. This contribution should be an individual effort. Any part of the submission found not to be the work of the applicant will result in the rejection of the entire portfolio.
You may be called for an online discussion to clarify aspects of the portfolio submission. More information on this when you are emailed a link for the submission.
Note: Mature students have to submit portfolio + additional motivation letter.
Leaving Cert students do not have to write the additional motivation text.