We are hiring a new team for this program, across teaching & research, and support roles. We offer a competitive salary, a generous built-in research start-up package, research-active colleagues who care about transforming computer science education, and massive autonomy over vast areas of an innovative new venture. You'll have instant impact, and no traditional exam grading.
Reshaping the future of Computer Science research and education
Immersive Software Engineering will transform the research and education model of Computer Science. ISE is a four year integrated BSc/MSc programme and a fully funded Research @ ISE programme ([email protected]). You will join the growing ISE team in the CSIS department, invent new ways of teaching software engineering, and strengthen their research programme in the area of Software Development and Software Architecture. You will work with ISE's investing companies and other organisations to produce software development platforms, tools and methods of tomorrow, and apply them in many industrial and societal contexts.  The depth of involvement with our industry and investors ecosystem is unparalleled. Your relationships with ISE's companies will be supported by our Industry Coordinators.
Your position is fully funded through philanthropic donations in the first 5 years. You will be expected to do research, shape the future of IT education, and teach in the integrated BSc/MSc program Immersive Software Engineering that starts this September. In addition, you will work to further the department's strategic objectives as well as participating in course delivery, management, and development.
Collaborative research and innovation will be welcome within the Department, UL and with the research centres Lero (the Science Foundation Ireland Research Centre for Software), Confirm (Centre for Smart Manufacturing), CRT-AI (the Science Foundation Ireland Centre of Research Training in AI) and the Healthcare Research Institute (HRI).
Positions currently open in Immersive Software Engineering at the University of Limerick.
You arrive in a context that is fully supportive and allows you to start immediately, with a coherent research program across the entire [email protected], where you will make a difference.
Your relation with the companies will be supported by our Industry Coordinators. We are opening one more position because the depth of involvement with our industry and investors ecosystem is unparalleled.
Meet the current team and advisory board members, here.
Limerick was established in 922 AD, and is now viewed as Ireland's cultural, artistic, and most recently, digital hub, as it hosts a wealth of industry players and innovators in the technology space. It is also a key contributor to theatre, literature, comedy and the visual arts.Limerick lies on the River Shannon in the centre of Ireland's MidWest Region. The city is immersed in history, yet is becoming known as much for its dining scene and street art as it is for its castles, cathedrals and museums. Limerick is also part of a major EU funding initiative to become a 'smart city' in an effort to build a sustainable region where digital technologies improve quality of life, empower communities and enable economic growth. The Limerick senior men's hurlers are the current All Ireland Hurling Champions after winning their third title in a row against Kilkenny.
Limerick City is European Number One for Foreign Direct Investment
Limerick City has taken a top spot on the fDi European Cities and Regions of the Future 2023. The city ranked first for FDI Strategy in the Micro European Cities of the Future category recognising the work being undertaken to attract foreign investment into the city. The awards are hosted by fDi magazine, an international news and foreign direct investment magazine published by fDi Intelligence, a specialist division from The Financial Times Ltd. 
The awards benchmark European cities and regions according to their economic, financial, and business strengths. Limerick City was also named overall runner-up to Zug, Switzerland in its population category after ranking highly in a number of other areas. The city ranked second for Economic Potential and placed fourth for Business Friendliness and fourth for Human Capital and Lifestyle. 
The fDi Special Report States: "The city of Limerick in Ireland's midwest climbs to second place in this year's micro-category rankings. Figures from fDi Markets show that in the five years to November 2022 it attracted FDI worth €1.57bn with the lion's share going to biotech and medical device manufacturing." 
"Ireland's third-most-populous city has a long history as a manufacturing hub and is home to the country's Advanced Manufacturing Centre, which enables foreign and Irish firms to accelerate the adoption of digital technologies into their factory floors and supply chains." Mayor of Limerick City and County Cllr Francis Foley said: "We all know that Limerick has a lot to offer but recognition like this is so important for boosting Limerick's reputation internationally as an attractive place to do business. The fDi rankings are a recognition of the hard work being done by Limerick City and County Council, the IDA and Enterprise Ireland."
Read the full story here
The University of Limerick (UL map) campus is located on the banks of the River Shannon and enjoys an unspoiled natural environment blended with state-of-the-art teaching and research facilities. With close to 16,500 students, including more than 2,000 international students each year, UL is a young and enterprising university with a proud record of innovation in education and scholarship. A survey of Irish students recently voted UL Ireland's most popular university with a satisfaction rating of 85%.With strong links to business and industry, UL excels at translational research which aims to accelerate the practical application of academic research to benefit society. UL houses some of the most innovative and successful research centres in Ireland. Cafes, restaurants, student and faculty accommodation options and a range of on-campus facilities provide an outstanding student experience and a stimulating working environment. 
The ISE studio environment
ISE is pioneering a new way to study software engineering through studio-based learning, where students spend half their time being paid to solve some of society's toughest problems in the world's best companies, and half their time learning with the best lecturers and researchers.
The environment in which the students learn becomes as important as the course content, supporting a culture of collaboration and creative problem solving alongside the sharing, prototyping and testing of ideas.
ISE's long term mission is to develop entrepreneurial graduates who are self-starters, self-guided and ultimately self-organising in their behaviour. The flexibility and malleability of the environment must scaffold this development.
Initially, ISE will inhabit the existing IBC2 building on the western side of the main university campus. This building is currently undergoing extensive development, designed for maximum flexibility and interaction of students, mentors and lecturers. The nature of the learning environment being created means the spaces must be open plan and adaptable on an ongoing basis.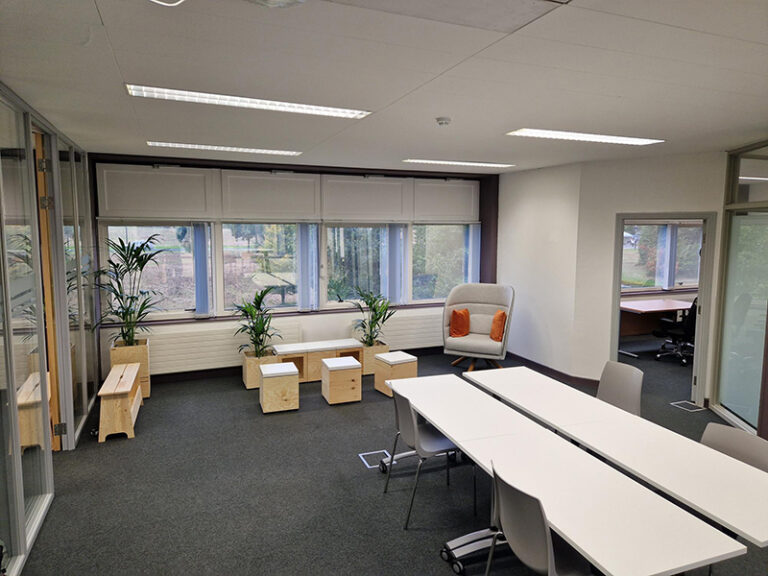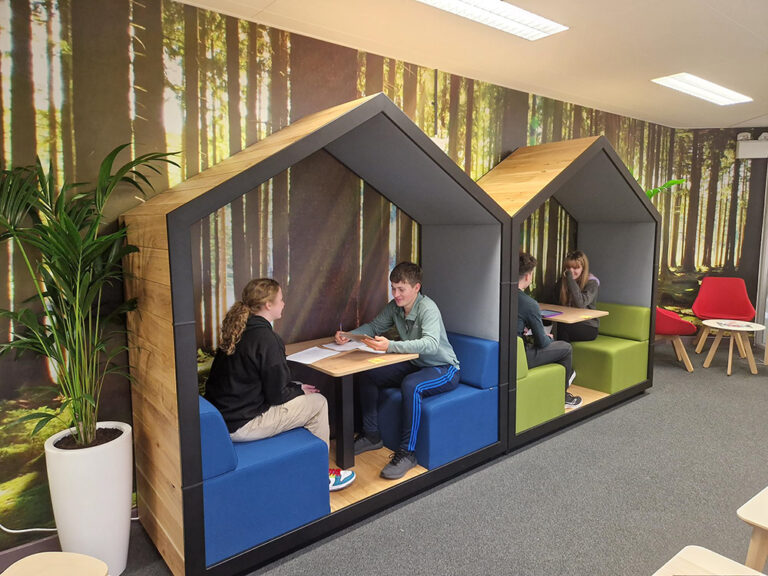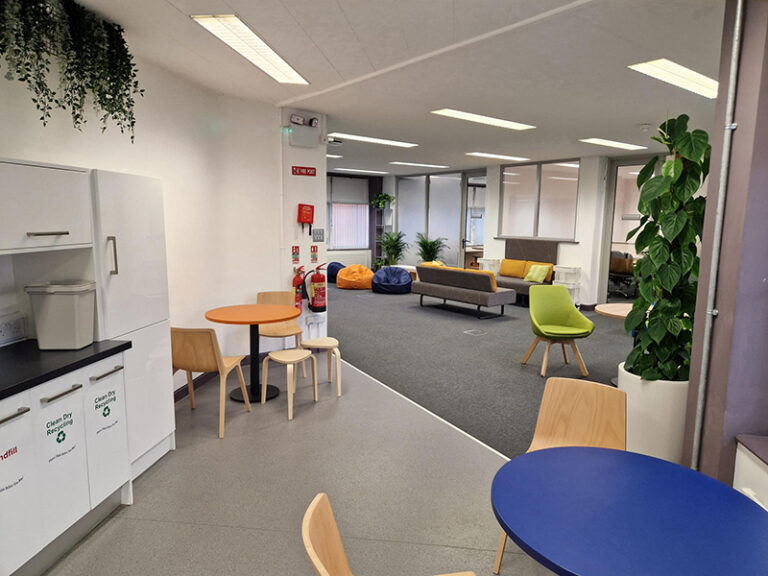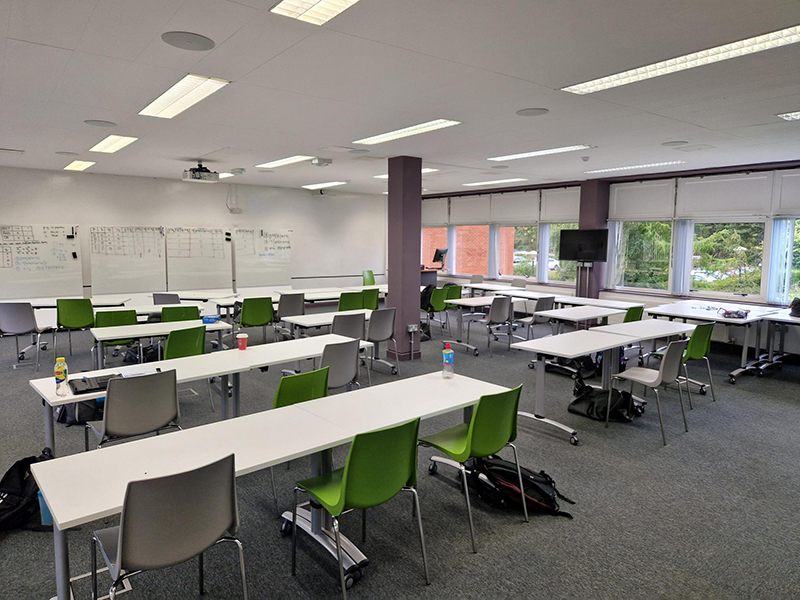 Collaborative Team Work
The space will afford impromptu team sessions and project-by-project arrangements that support applied learning.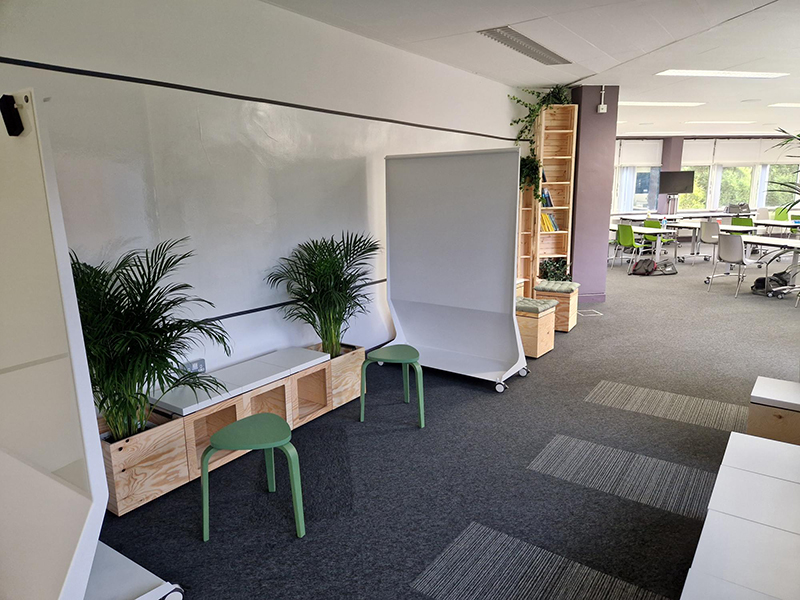 Focused Individual Work
The space will accommodate a variety of "home bases" where people can lockdown and retreat from more dynamic activities.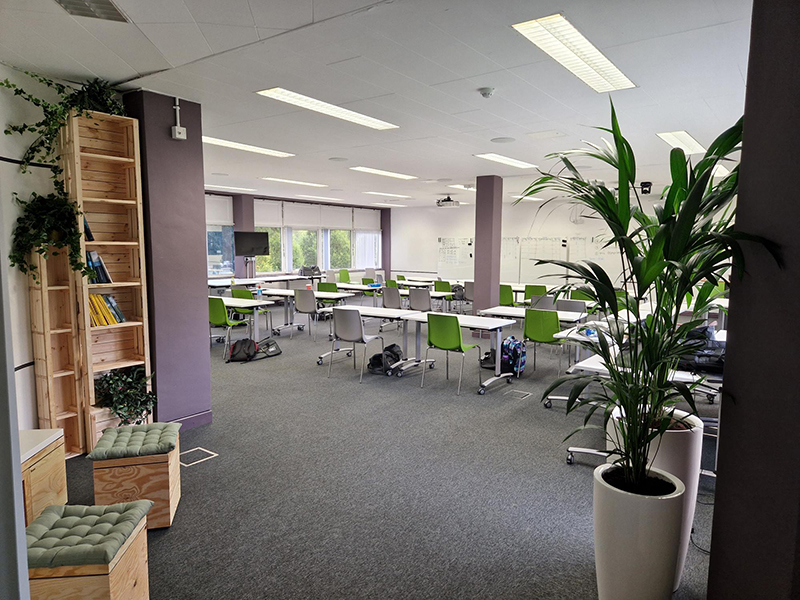 Collective Review Work
The space will allow for temporary talks, exhibitions and industry speakers in a typical campfire arrangement.